Giving as a Strategy for Retirement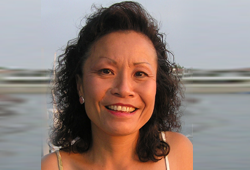 Mamie Yong Maywhort '78 started her philanthropic journey with a $25 gift to Chapman University soon after she graduated. She and her husband, Adam, have been consistent donors ever since.

"People often equate philanthropy to writing big checks, but that is not true at all," Mamie says. "It is not the amount of the gift, but the giving itself that matters."

Building on their history of consistent giving, the Maywhorts have established several deferred charitable gift annuities to benefit Chapman University. Gift annuities offer donors the ability to make an up-front gift to the university, take an immediate tax benefit to the extent allowable by law and generate an additional income source for life. Since the Maywhorts chose a deferred gift annuity that won't start paying an income stream until their retirement years, the payout is at a higher level than a standard gift annuity.

According to Mamie, charitable gift annuities are a "win-win" for both the donor and Chapman. At the end of the deferred period, the Maywhorts' annuities will pay them a fixed income for the rest of their lives and some of that income is tax free.

"There are countless ways to help support the mission of the university and establishing a Chapman charitable gift annuity is one such option," Mamie says. "It is so heartwarming for me to see my beloved Chapman College flourish into Chapman University. And the best part is knowing that Adam's and my small gifts along the way mattered then and continue to matter."

Click to learn more about deferred charitable gift annuities at Chapman University.
Inspire Your Legacy
For information about creating your Chapman legacy, contact us.