Chapman University Endowment Council
The Endowment Council is a dedicated group of professionals within the community who serve as advocates for Chapman University. Most members work as estate and tax attorneys, certified public accountants, trust officers, financial advisors and wealth managers. When appropriate, they share news about the university with their clients and colleagues. In doing so, they open doors that will help the university to meet the financial goals necessary to grow its endowment and achieve its ambitious goals.

Members of the Endowment Council are periodically invited to network and engage on the campus, often for programs that provide insight on timely topics as shared by some of Chapman University's premier faculty members and senior administrators. These programs are an outstanding opportunity to make personal connections with many of the top professionals within Southern California. Members are also invited to select special events throughout the year as a thank you for their active advocacy.

There are no dues or giving expectations associated with serving on the Endowment Council. At Chapman University, we view relationships with our allied professionals to be of crucial importance. We hope members of the Endowment Council will help us to expand on our current efforts, provide us with new ideas and establish more advocates in the community. Working together, we can do great things for the students of the university while also providing your clients with a meaningful philanthropic legacy.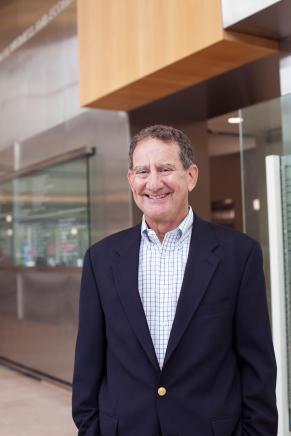 The next meeting of the Endowment Council will take place on Friday, October 27. Hank Adler, our Burra Executive Professor in Accounting, presents Moore on Moore. He will focus on the upcoming U.S. Supreme Court case of Moore V. United States. Hank describes Moore as potentially the most important tax case in over 100 years as Moore will confirm or undo the most basic of income tax concepts. Can Congress abandon the requirement of realization for reporting taxable income? Have Congress and the courts already done so?

Critically important to your clients, Professor Adler will address the implications of Moore as well as some aspects of wealth taxes at the state level. He will also share the five-year journey from an article in Tax Notes to the Supreme Court. This is a program that you need to attend.

We will start with an optional hot breakfast at 7:30 a.m., followed by the program from 8 to 9:30 a.m. in Kennedy Hall, room 237. The program, meal and parking are complimentary when you RSVP to [email protected]. Once received, we will follow up with additional information and a calendar invitation for your convenience.