Charles C. Chapman Heritage Society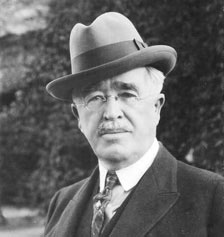 "The most worthwhile and promising investment I have made is the one in this educational enterprise."



--Charles C. Chapman
The Charles C. Chapman Legacy Society celebrates those caring and visionary individuals who, through their estate plans, are making a contribution to the future of Chapman University.

You can become a member of the Charles C. Chapman Legacy Society if you name Chapman University as a partial or full beneficiary in your estate plan through a will, living trust, charitable gift annuity, charitable trust or life insurance policy. You can also specify Chapman as the death beneficiary on a bank account, commercial annuity or qualified retirement plan (IRA, 401K, etc.). Your visionary planning will provide a legacy of leadership for Chapman's future.

Benefits of membership in the Charles C. Chapman Legacy Society include:
Your name displayed on the Legacy Society wall in Argyros Forum
Annual recognition and appreciation event or memento
Special memento recognizing your membership
Invitations to special events for Legacy Society members
Ongoing subscription to Chapman Magazine and other university publications
The greatest satisfaction will come from the knowledge that your gift will continue Chapman tradition of personalized education. Your membership in the Legacy Society will also encourage others to make similar gifts to further the mission of the university.
To notify us of a qualifying gift or ask questions about joining the Charles C. Chapman Legacy Society, contact David B. Moore at (714) 516-4590 and
[email protected]
or Lindsey Jacobs at (714) 628-7311 and
[email protected]
.